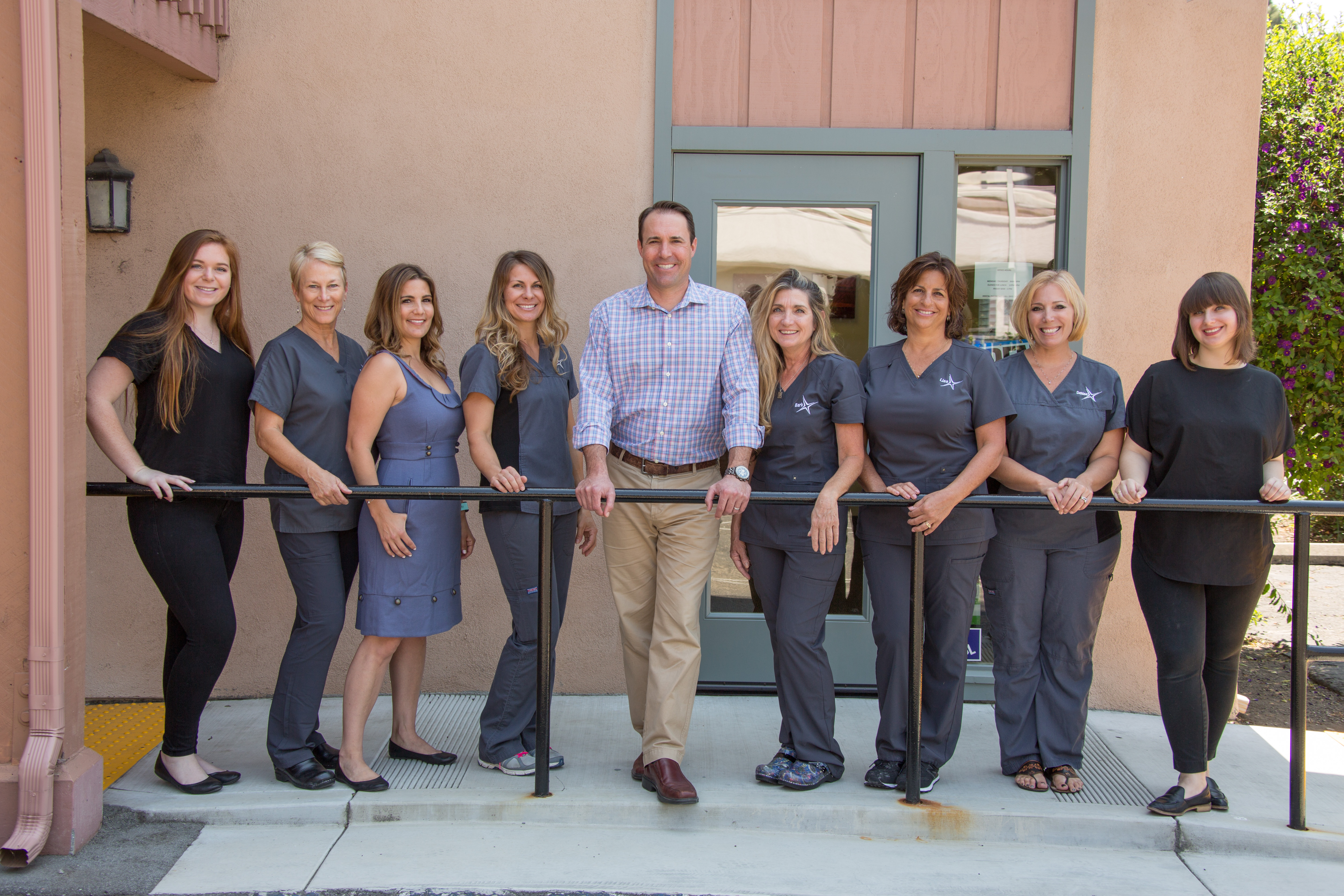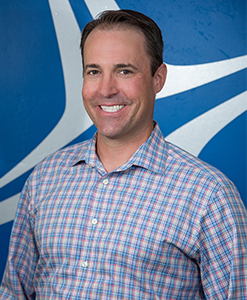 Dr. Ryan M. Ross, DDS
Ryan M. Ross, D.D.S. was born and raised in San Luis Obispo. After graduating from SLO High School, Dr. Ross attended UC Davis and graduated with a BA in International Economics. After taking some time off to travel, he decided to pursue dentistry, completing his prerequisites right here at Cal Poly and attending the New York University College of Dentistry. After graduating in 2001, Dr. Ross began practicing in SLO and established his own practice six years later.
In addition to being a member of the ADA and CDA, Dr. Ross volunteers for the Central Coast Dental Society by giving school screenings for their Give Kids a Smile program. Dr. Ross has been happily married to his wife Jen for many years and they have 3 beautiful children. In his free time, Dr. Ross enjoys surfing, skiing, cycling, and is a huge sports and music fanatic. He also volunteers for the Foster Care system and Victims of Crime.

Meet Our Team
Our friendly and knowledgeable team of dental professionals is dedicated to helping you improve your smile and your quality of life. When you visit our practice, we take the time to get to know you and ensure that you understand your treatments. We invite you to call us today at 805-541-5800 to make your appointment with our experienced dentist and learn more about dental care in San Luis Obispo, California. We look forward to meeting you soon!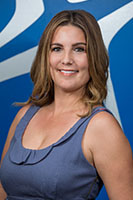 Amanda Melby | Director of Operations
Amanda has lived all over the beautiful state of California. She was born in Oakland, raised in Mariposa, went to college in San Diego, and earned a degree in Kinesiology. As your Insurance Coordinator, Amanda is here to assist with all of your insurance and billing questions. When not at work, Amanda is constantly traveling to new and exciting places. If there's a locale you recommend visiting, she'd love to hear all about it. Amanda also enjoys spending time with family and friends, hiking, and working out.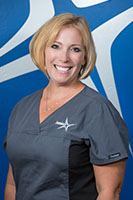 Denise Renteria | Registered Dental Assistant
Denise had gained specialized experience with an endodontics office. She joined our practice in 2001 and enjoys volunteering with Dr. Ross for the Give Kids a Smile program. Denise was born and raised in Paso Robles where she often helped with the family ranch. Currently, Denise enjoys the Central Coast with her husband Tony and their youngest son. She has two older children and celebrated the birth of her grandson in 2014. When not in the office, Denise enjoys wine tasting, concerts in the park, the beach, and spending time with family and friends.
Barbara Bailey | Registered Dental Assistant
Barbara has been an RDA here on the central coast since 1998, she enjoys working with staff and patients to provide quality care with a smile. Barbara moved to the Central Coast in 1986 from Northern California. She raised her two children in Shell Beach, and her granddaughter attended Shell Elementary! Barbara's off time is spent at the beach with her golden retriever, Calypso, bike riding, and volley ball. Barbara enjoys music, backyard BBQ's with friends and wine tasting. Barbara donates time to SPCA to walk and share paw shakes with all of the dogs waiting for adoption.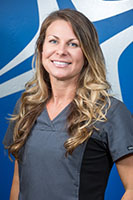 Shayla Ball | Dental Assistant
Shayla is a native of our beautiful central coast. She went to college in San Diego where she was an NCAA champion in track and field and earned a degree in Sociology. Shayla has been in the field as a dental assistant since 2008. She is passionate about helping patients through their dental journey. In her spare time she enjoys teaching group fitness and hanging out at the beach with her husband and young son. She has recently taken up training for marathons and recently completed the 2017 SLO Half-Marathon. Her life motto is "Be Kind".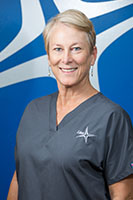 Lisa Van Mouwerik | Registered Dental Hygienist
Lisa was raised in San Diego and attended college at UC Santa Cruz. After spending time traveling and backpacking, she studied Dental Hygiene at Cabrillo College in Santa Cruz and earned her degree in 1985. Lisa moved to San Luis Obispo with her husband and two sons in 1997. Now that her boys have grown, Lisa looks forward to volunteering, traveling, hiking, and body surfing. Lisa has gained extensive knowledge while working in the dentistry field over the years, but has found her place with our team since 2008.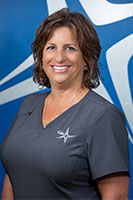 Lisa Mills | Registered Dental Hygienist
Lisa was born and raised in Connecticut. She is a graduate from Hudson Valley Community College in Troy, New York and has been a practicing dental hygienist since 1987. Lisa was inspired to move to San Luis Obispo upon reading that it was one of the 6 best areas in the country to live and work as a dental hygienist. Lisa gained certification in local anesthesia and nitrous oxide, passed the California State Board exam, and finally made the move to sunny California in 1992. She quickly settled into the California lifestyle and enjoys hiking, biking, boogie-boarding, and has recently discovered the joy of practicing yoga. For over 8 years, Lisa had also been a volunteer "cuddler" in the NICU for premature infants at Sierra Vista Hospital. Despite the time difference, Lisa has remained close with her many family members and friends on the east coast. Lisa and her husband, a firefighter for the Livermore-Pleasanton Fire Department, have lived in Shell Beach for more than 16 years. Recently adding a boxer puppy, Mattie-Pearl, to the family, the three thoroughly enjoy life at the beach, and all that it entails.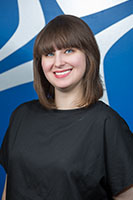 Jesse Tamez | Administrator
Jesse came to us with a background in Customer Service and Office Management. As our Administrative assistant, she is here to help our office run efficiently and ensure that you have a quality experience during your visit. Jesse has spent her life living along the West Coast, growing up in Alaska, moving to Portland, and finally landing here on California's Central Coast. As such, she has grown a fondness for the outdoors and loves spending time exploring trails, laying on the beach, and pier fishing. She will be available to help you at our front desk throughout the week, so please feel free to ask if you ever need any assistance.
Ariana Vereschagin | Administrative Assistant
Ariana was born in San Diego and just graduated high school from Mariposa County. In the office, Ariana helps to keep things organized, answers the phone, and lends a hand to her coworkers whenever they need it. Recently, she moved to San Luis Obispo to attend Cuesta College; getting her general education and prerequisites finished. She is hoping to later attend a dental hygiene school and become a dental hygienist. In her free time, Ariana enjoys hiking, trying new food spots, and traveling with her friends and family
Kathleen "Francesca" Chelquist | Dental Hygienist
Francesca was born in Hollywood, but moved to Arroyo Grande in 1979 where she graduated from Arroyo Grande High School in 1988. She graduated from University of California, San Francisco and has been practicing as a dental hygienist since 1994. She enjoys spending time with her ten-year-old son and their Shih-Poo, Tavi Dog. In her free time, she teaches a "Living Love" class and is currently writing a book about her journey. She also graduated as an esthetician in 2015 and enjoys giving facials to her friends and family as gifts. When her son and dog are at dad's house, she loves lunch dates with friends and traveling as much as she can.